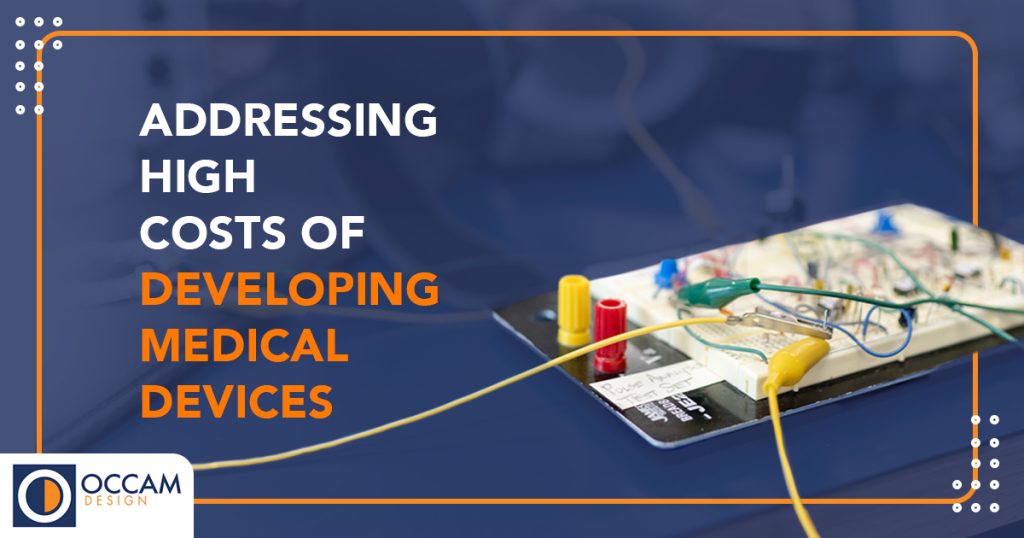 Research and Development Costs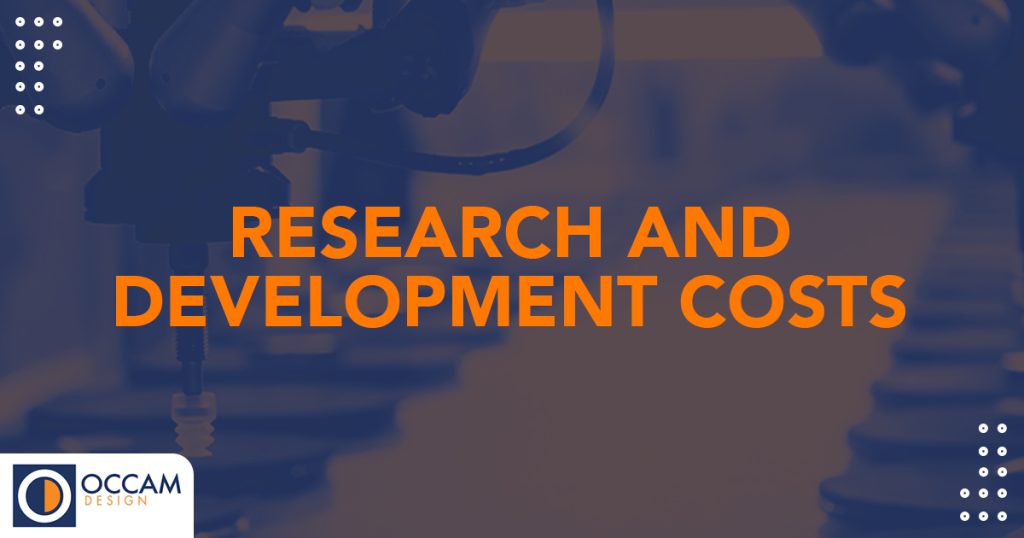 It is important to weigh the research and development costs when considering medical device development. Medical device development for your business requires extensive research and development efforts. This is a complex process that involves various stages of testing, developing prototypes, and refining the device. In addition to these thoughtful and extensive processes, a plethora of clinical trials may also begin to ensure the highest level of safety and efficacy that can be delivered.
One of the drawbacks to the development of these products is how quickly companies must innovate and develop new products to meet the evolving needs of healthcare providers and their patients. It is an extensive process to create these devices, and medical device companies must constantly innovate and develop new products to keep up with the rapid changes that the healthcare industry is constantly facing. This requires significant investments in research and development, as well as expertise in a variety of areas. Engineering, designing, and manufacturing experts are crucial for the success and creation of the highest quality medical devices in an extremely fast-paced industry. Implementing sound strategies and thoughtful planning can be helpful in anticipating and dealing with research and development costs when they arise.
Regulatory Compliance Costs
In addition to research and development costs, the manufacturing of medical devices also faces regulatory compliance costs. Due to the various regions and countries that medical devices are developed in, regulations and guidelines can vary across different sectors. To ensure that their products are compliant with complex regulations, companies must navigate these challenges carefully so their products can be marked and sold legally.
With the complexities of ensuring that a company's products comply with all regulations, this process can be lengthy and expensive. Among the many components that guarantee your business stays compliant, some of these steps may include obtaining approvals from the FDA, as well as other regulatory bodies. New businesses must be careful that they are following all guidelines to remain compliant within their industry and the development of their medical device. The cost of regulatory testing can also be great within itself. Safety of electrical medical devices, also known as 60601 testings, biocompatibility testing, implement testing, and animal and/or human testing are aspects that you need to keep in mind when considering costs.
Manufacturing Costs
After verifying that your business complies with all of the regulatory requirements to develop your medical device, it is important to consider the manufacturing costs that will follow in the development process. When a medical device is ready for commercialization, manufacturing costs can become a major expense. If startups do not budget these costs accordingly, it can greatly impact the success of a company's medical device development. Careful, organized, and strategic planning is crucial. Some of these costs include material sourcing for future manufacturing, setting up production facilities, and managing the supply chain and the demand fluctuations that are associated with that.
Supply chain management is crucial to the success of your newly developed device. Since the COVID-19 pandemic, the vulnerabilities and inadequacies of the supply chains have been heightened. At times, old components go out of production and the device has to be redesigned. If a specific component is critical, redesign will trigger additional regulatory testing. Additionally, medical device development sourcing needs include raw materials, product manufacturing, and customer distribution needs. Due to the fact that medical device companies rely heavily on complex global supply chains for widespread sourcing, it is more critical than ever before that companies promote resilience and continuity.
Marketing and Distribution Costs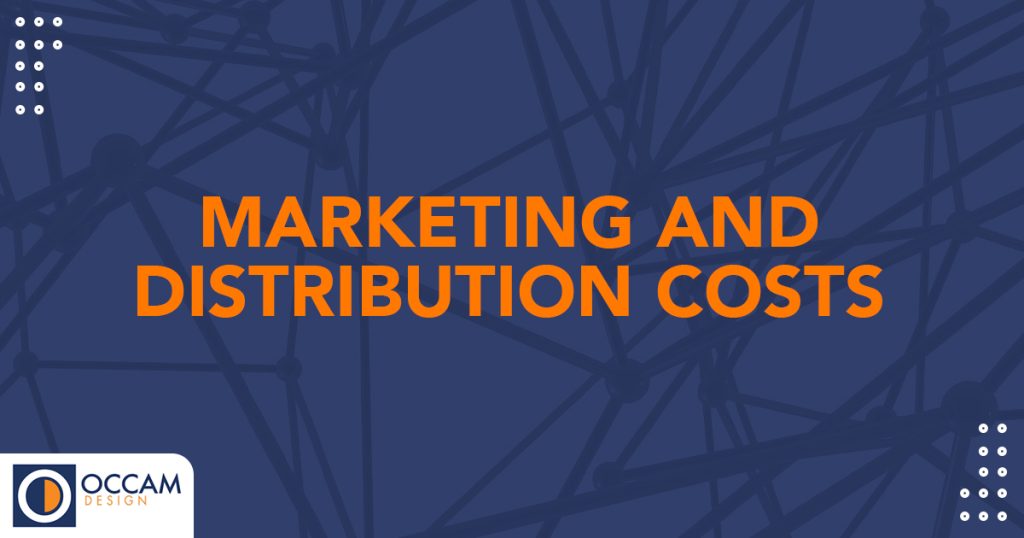 After successful and careful planning and development of your medical device, marketing and distribution strategy will play a large role in the success and reach of your product. Marketing a new medical device is an important part of the distribution process, and the time your company spends marketing and planning for distribution can be the determinant of your product's success. As a business, it is important to develop marketing materials that enhance and promote the product that your company has invested significant time and funds in. Secondly, building relationships with distributors can be a game changer in expanding your marketing channels. Spreading the word about your company and product can be a daunting task, but forming relationships with distributors can go a long way in determining the immediate and long term success of your product. Lastly, establishing a sales network to spread your overall reach of potential customers is an important component of marketing. Networking and expanding your reach can effectively market your product to a wide variety of potential customers and create connections that may lead to further business gains in the future. It is important to note that, in some cases, the cost of initial sales and marketing can be greater than the cost of product development, so it is important to plan ahead and budget accordingly for the highest level of success.
Cost Pressures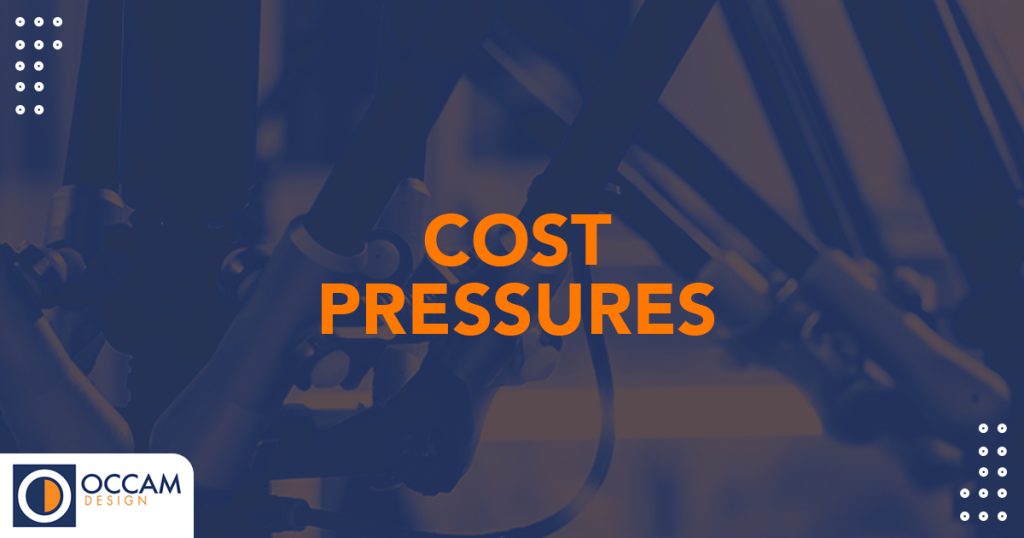 When designing and creating your medical device, it is important to weigh the challenges that your potential customers are currently facing in the healthcare system. Currently, the healthcare industry is under immense and increasing financial pressure. It is important to keep this at the forefront of your company's development process, as this is crucial to your future sales and overall success of your company. Navigating a complex reimbursement landscape is a challenge that medical device companies must navigate skillfully to deliver their product. Although innovation and creativity is key to successful device development, it is important to balance this with the pressing need to control costs and deliver exceptional value to customers. Developing a product that is set apart from competitors, while meeting the needs and deficiencies of potential consumers, may be the biggest challenge that medical device companies will face in their development process. Being aware of all potential costs, and finding a team of experts like OCCAM Design, will greatly benefit the development of your medical device.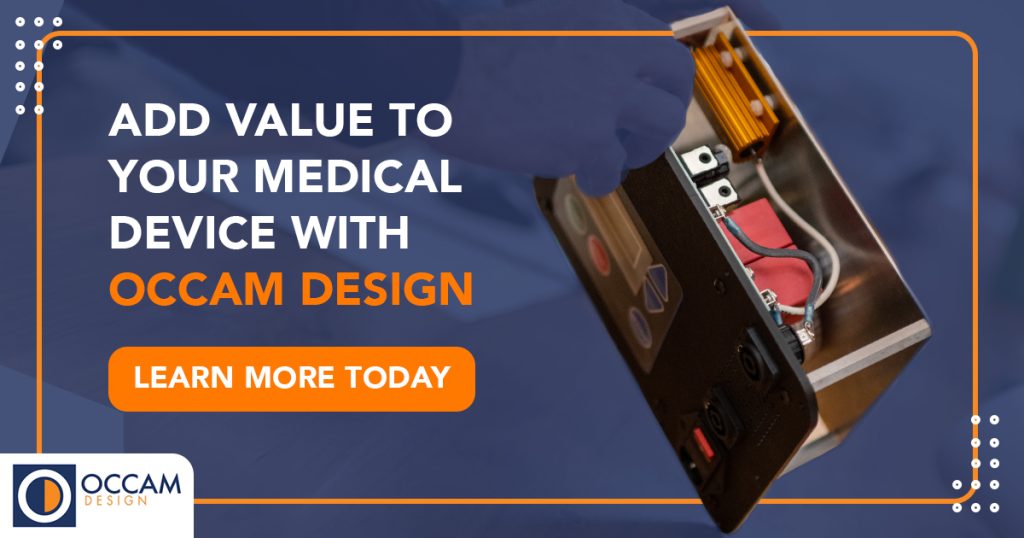 Add value to your medical device without costly surprises when you develop your device with OCCAM Design. We exist to help you meet the needs of your company, while anticipating the expectations of your customers. Contact our team to learn more about choosing OCCAM Design for all of your company's medical device development needs.